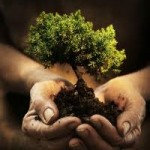 Our garden is in good shape this Autumn but we are always looking to make improvements. One of our main costs is additional plants and containers. Every year there will be inevitable casualties especially among the perennial spring flowers and we are constantly replacing them. If you have bulbs or plants that you cannot use, are in good condition, and you think would be useful to the gardeners then please consider donating them.
Many of the flowers and shrubs already in place started life on the terrace of a Montpelier Square house. To give just a few examples, much of the spring colour was planted by Lady Marshall, one of the tree ferns came from Mrs Bradbury and when our long-serving secretary Mrs Fletcher left the square she donated a whole series of fine shrubs.
Of course not every gift might be suitable due to soil conditions, shade tolerance or flowering season. Please talk to any of the gardeners or Lady Marshall if you are unsure of the suitability of a plant. Or email a photo to .